SC6500 ID Kaartprinter Introductie Bundel
SC6500 ID Kaartprinter Introductie Bundel
SKU: W-SC6500-BASE-BUNDLE
De SC6500 ID Kaartprinter Introductie Bundel bevat:
 

SC6500 Enkelzijdige ID Kaartprinter

 

300 Blanco PVC Kaarten

 

Printerlint (300 afbeeldingen)

 

HD Webcam
Over de SC6500 Enkelzijdige Pasjes Printer
Veilig
De SC6500 gepatenteerde HoloKote® security-technologie voegt een watermerk op de kaart toe wanneer deze wordt geprint. Het printen van een HoloKote laag vereist geen extra verbruiksartikelen en kan worden aangepast met een specifiek logo-ontwerp. HoloKote zorgt voor extra beveiliging van de kaart zonder extra kosten. Magneetstrip en smartcard technologie zijn extra codeeropties om de beveiliging te verhogen.
Expert
De SC6500 Enkelzijdig ID Kaartprinter is gebouwd voor professionals. De superieure drukkwaliteit van de SC6500 op pvc kaarten wordt verbeterd door ICC-profielen. ICC-profielen zetten zo precies mogelijk de kleuren van de software naar de printer over. De heldere display biedt intelligente gebruikersinformatie en interactie.
Flexibel
USB- en Ethernet-interfaces worden aangevuld met een Microsoft-gecertificeerde plug & play driver. Bulkprinten met de verwisselbare 100-kaart kaarthouderbak of print enkele of herschrijfbare kaarten met de handinvoer. Upgrade een enkelzijdige SC6500 ID Kaartprinter naar een dubbelzijdige met een eenvoudig upgrade pakket.
Duurzaam
De SC6500 is ontworpen voor hoge prestaties, met speciale materialen en geavanceerde componenten gebouwd en wordt ondersteund met de UltraCoverPlus ™ garantie.


De SC6500 ID Kaartprinter maakt deel uit van de ScreenCheck ID Kaartprinter Collectie.
Over de BadgeMaker BASE ID Software
BadgeMaker BASE is een compleet software pakket die als basis voor uw ID-kaartproductie alles bevat wat u nodig heeft. Met een waarde van € 495,- !
BadgeMaker biedt bedrijven een complete en efficiënte applicatie voor kaartontwerp, gegevensbeheer en productie van professionele ID-kaarten voor werknemers.
Specificaties BadgeMaker BASE
 

Onbeperkt aantal Kaartontwerpen

 

Onbeperkt aantal Projecten

 

Onbeperkt aantal Data Records

 

Add-ons toevoegen mogelijk

 

Print barcodes en codeer magneetstripkaarten

 

Makkelijk in gebruik
Klik hier voor meer informatie over BadgeMaker en om de software te downloaden.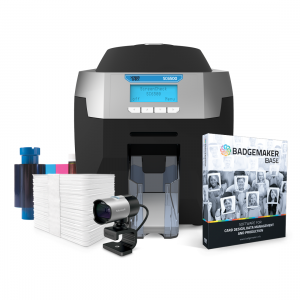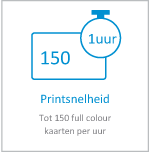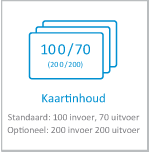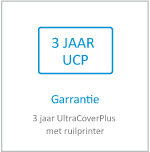 Standaardfunctionaliteiten
Optionele funtionaliteiten