Zebra Printer Ribbon ZC10L Black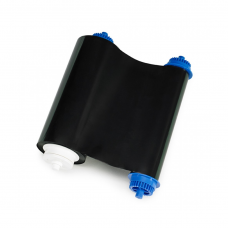 Zebra Printer Ribbon ZC10L Black
SKU: W-RIB-ZC10L-BLACK
The Zebra Printer Ribbon ZC10L Black is used to print monochrome on extra large plastic cards. The black ribbon is ideal to quickly print names of participants and other variable data on to your large PVC cards on location at an event.
Ribbon contains 2,000 prints and is only for use with the Zebra ZC10L Large-format Card Printer.
€

260,00
€

314,60
VAT incl.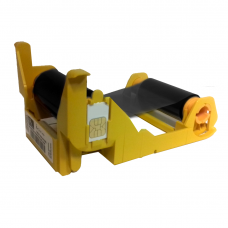 Zebra ZXP Series 3 Ribbon Black
SKU: W-RIB-ZXP3-Black
Zebra ZXP Series 3 Ribbon Black provides texts, barcodes and logos with high print quality. The ink ribbon is equipped with Zebra Load-N-Go technology. The ZXP 3 Load-N-Go cartridges makes it easy to load and replace the ribbon. They use intelligent media technology for automatic ribbon detection and optimized imaging. Placing is simple, the ribbon is immediately recognized and you are warned at a low ink level. ZXP Series 3 ribbons come in standard and high-capacity, as well as both multi-panel and monochrome options. Capacity of approx. 1000 cards and has an integrated cleaning role.
€

26,00
€

31,46
VAT incl.